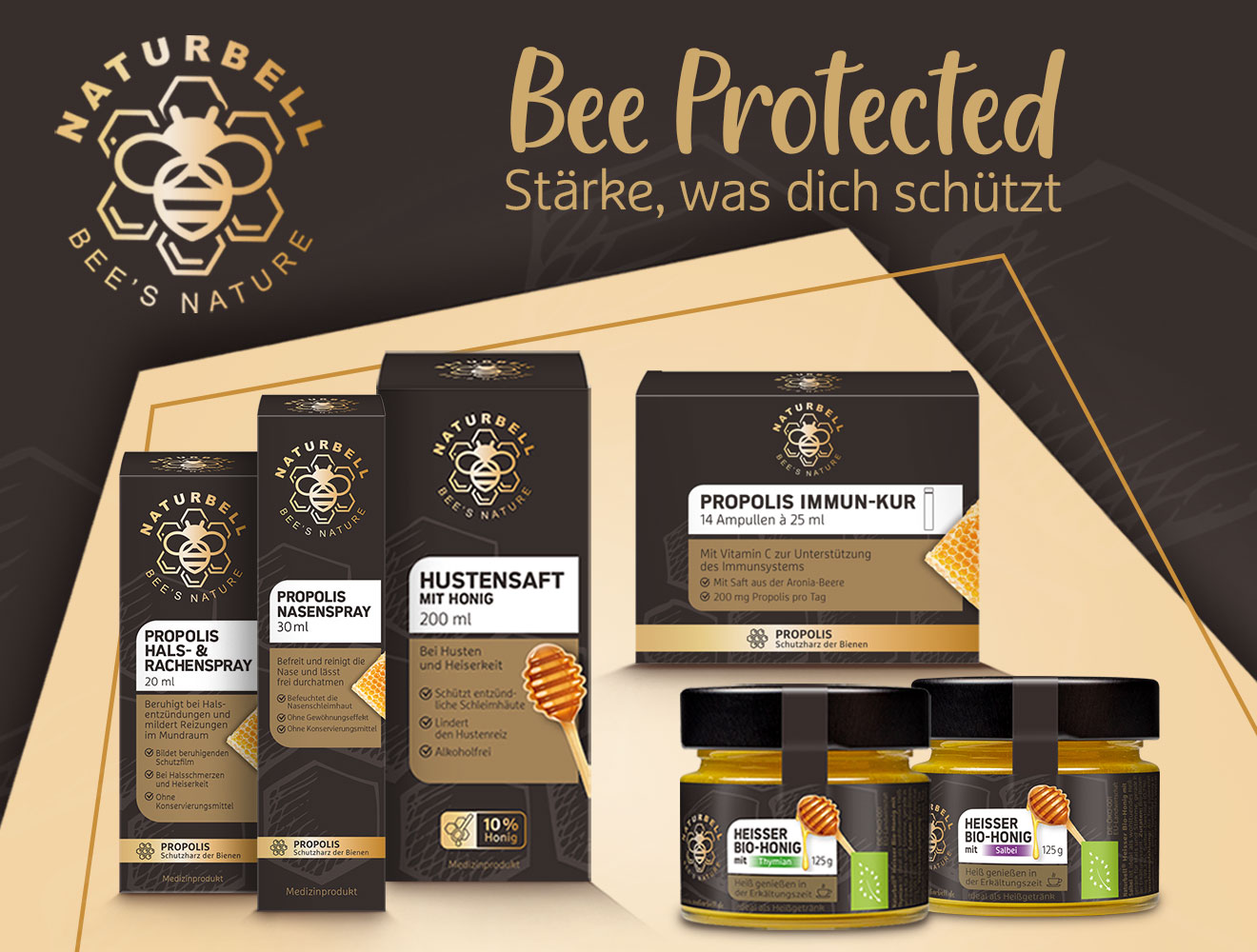 Districon GmbH is harnessing bee products and backing the "return to nature" trend with a new brand in its portfolio.
Naturbell - BEE'S NATURE puts the focus on bees: whether it be propolis, honey, manuka honey or beeswax - every product in the new Districon GmbH line contains at least one precious bee product. Combined with other natural ingredients, the brand produces high-quality and effective products for health-conscious users. Naturbell once again reflects what really matters to people and what they are thinking about. What could be more significant than the origins of life? Than nature itself?
"During the brand's development, we have always been guided by the idea that we want to discover and use the treasures and working principles of nature for the health of our users", says brand manager Rea Krtalic at Districon GmbH.
In keeping with the season, the brand has launched a portfolio of six products for the treatment of colds and strengthening the immune system. They are now available from: the Naturbell online brand store, Amazon and in selected mail order pharmacies. Find out more from: www.naturbell.de
Contact: Heidemarie Isele, Communication Manager, E-mail